Ask Patty, the leading online resource for female-focused automotive training and certification, is excited to announce the launch of its groundbreaking membership program for automotive professionals. Designed to provide a comprehensive and interactive experience, this new program aims to connect automotive professionals with a diverse curriculum, marketing assets, and enhanced real-time access to the Ask Patty community and staff.
The Ask Patty Membership Program, available now on the company's website, revolutionizes the way car professionals engage with their customers. By becoming a member, individuals gain access to an array of unique features and benefits designed to enhance their automotive journey.
Key features of the Ask Patty Membership Program include:
Certified Female Friendly: Members will enjoy access to our flagship Certified Female Friendly training courses.
Upshift Courses and Certifications: The membership program allows access to our Upshift content, with options for both per-recorded / self-paced courses, access to live Upshift sessions, and one-on-one consulting with our panel of experts.
Marketing Support: Memberships include the option to enjoy access to Ask Patty's Certified Female Friendly marketing portal, updated frequently with assets including social media content, fliers, mailers, and more to help automotive businesses communicate more effectively with women.
Exclusive Online Community: Members will enjoy access to Ask Patty's exclusive private chat server and will be invited to participate in monthly "town hall" style virtual meetings.
Flexible Payment Options: Membership programs are available with monthly and annual payment options which are sure to fit any budget.
Charitable Donations: At all membership levels, 5% of membership fees will be donated to the 501(c)3 non-profit of the member's choosing.
The Ask Patty Membership Program aims to empower and educate automotive professions, regardless of their job title, knowledge or experience level. With a commitment to inclusivity, the program encourages individuals from all backgrounds, genders, and age groups to join and connect with fellow automotive professionals.
"I am thrilled to launch the Ask Patty Membership Program, which is going to change the way we reach our customer base," said Jody DeVere, CEO of Ask Patty. "This program goes beyond providing our 'same old' training and certification — it provides options for business owners, managers, service writers, and salespeople to access the full range of our product offering, under a single membership umbrella. The new subscription model fosters a sense of community, support, and empowerment for car professionals. We invite everyone who wants to move the auto industry into the future to join us and be part of this exciting journey."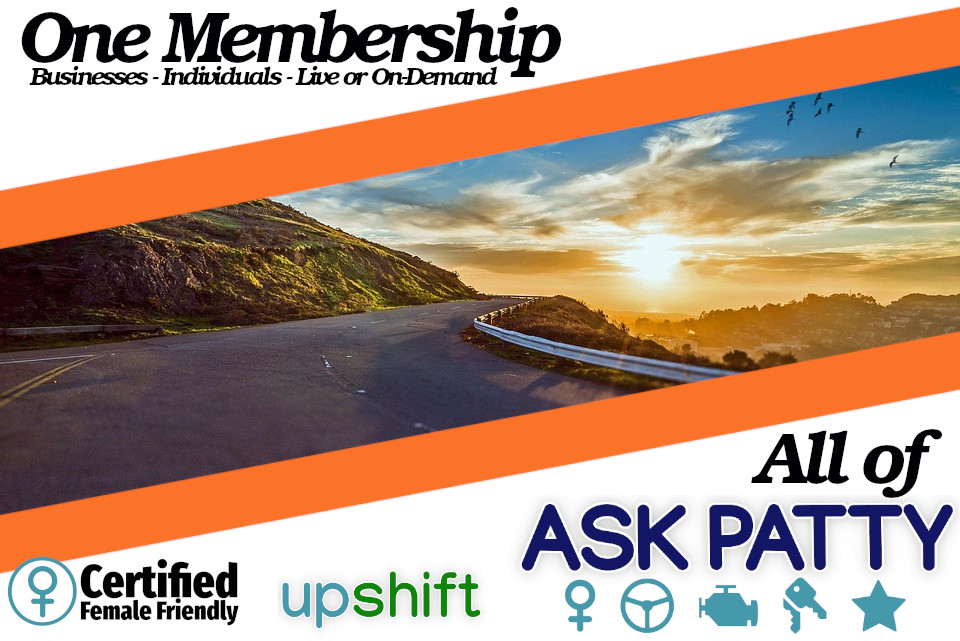 To learn more about the Ask Patty Membership Program and become a member today, choose Buy Membership anywhere on AskPatty.com.