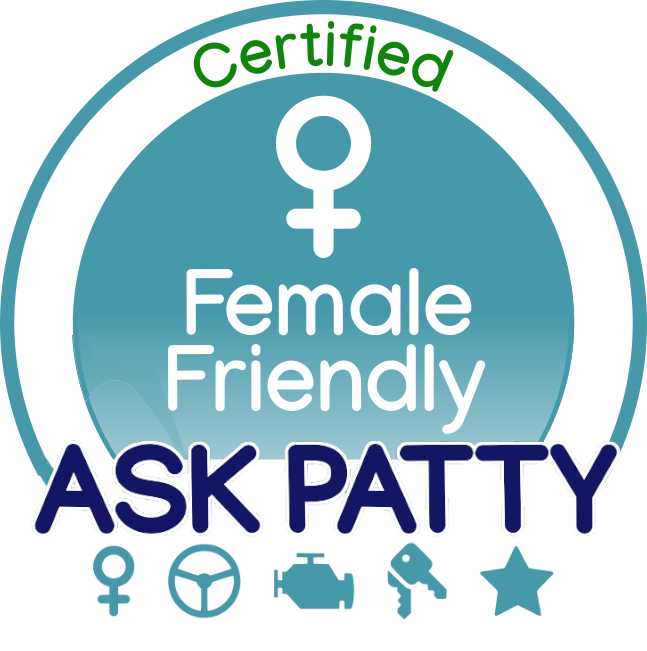 Be a part of the Industry-Wide Movement
The AskPatty.com Certified Female Friendly® program was designed to train and certify car dealers, tire dealers, quick lubes, and service centers on how to attract, sell, retain, and increase loyalty with women customers. The program includes comprehensive training in sales and marketing to women, a marketing portal full of fresh ideas, promotional guides, social media materials, pre-designed art assets, and much more. Watch our video overview
Increase your market share with women customers
Our flagship product, the Certified Female Friendly program contains the training, tools, and marketing expertise you'll need to win with women all year long. The program includes comprehensive training in sales and marketing to women, a marketing portal full of fresh ideas, promotional guides, social media materials, pre-designed art assets, and much more. How can getting AskPatty.com Certified Female Friendly help you? Complete a contact form and schedule a live demo with our staff. We'll cover the program with you in detail, educate you as to how you could benefit, and answer any questions you may have.
Basic Certification
At the most basic level, we provide training, certification, and access to our ever-growing marketing portal, updated every month.
Marketing Lite
The Marketing Lite program includes everything from Basic, plus quarterly marketing consultations, custom creative, and more.
Marketing Full
Take your communications to the next level with monthly consultations, custom creative, plus everything in our basic certification level.
Custom Programs
Need a customized program to meet your needs and budget? We can tailor-fit our program to work for any company. Let's talk!