Welcome to Lunch & Learn, the free Ask Patty monthly webinar series dedicated to courageous conversations among professionals in the automotive industry. Beginning in September 2022, enjoy a new webinar every month featuring real ideas, hard questions, and in-depth discussions, enjoyable during your lunch break.
Presented by Joni Stuker, author and Ted Talk Presenter with 32 years proven automotive consulting experience. See Joni's bio here.
Upcoming Sessions
Session 1: The Meaning of 'DEI': Diversity, Equity, and Inclusion
Watch here:
DEI (Diversity, Equity, and Inclusion) is a business mindset which recognizes that our differences – including differences of race, gender, religion, sexual orientation, ethnicity, nationality, socioeconomic status, language, (dis)ability, age, religious commitment, or political perspective create a symbiotic relationship in the modern workplace, and encourages collaboration, acceptance, and open communication of the differences that make us human, in order to recognize and develop the similarities that make us stronger.
Session 2: Unconscious and Implicit Bias
Monday October 10, 2022
1pm Eastern / 11am Pacific
45 Mins
Almost no one likes to think of themselves as prejudiced in any way, and consciously, they generally are not. However, each of us has an unconscious perspective which has been colored by our past experiences and our cultural influences, often resulting in unconscious, or implicit, biases. This webinar will explore some of the most common types of unconscious biases, microinequities, and microaggressions, and help you to educate yourself as to the biases that you may have, without realizing it. Through the techniques taught here, you will learn to be more mindful of your own unconscious biases, and can begin to overcome them.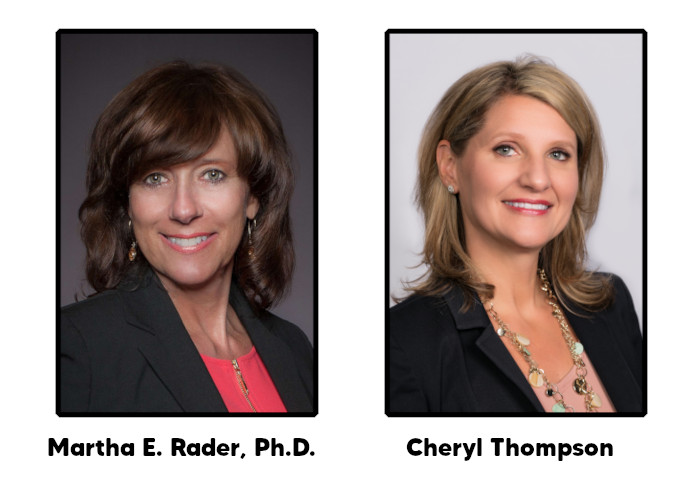 Martha E. Rader, Ph.D
Dr. Martha E. Rader is a Ph.D. in Organizational Leadership, is the principal of Rader Leadership, and a professor.
As an independent leadership and teams' developer, coach, trainer, and culture consultant, Dr. Rader has over 25 years of experience as an executive, leader, and manager in the automotive and banking industries and has had the opportunity to study the effects of generational differences in organizations.
Cheryl Thompson
Cheryl Thompson is the founder and CEO of the Center for Automotive Diversity,
Inclusion & Advancement. CADIA was launched in 2017 with the idea that diverse talent had long been overlooked and undervalued in the automotive industry. A memberbased organization, CADIA provides Diversity, Equity & Inclusion tools, networks, insights,
and practical advice to companies in the auto-mobility space.
Registration link: https://askpt.link/xq7
Session 3: Focus on the Multi-generational Workforce
Monday November 14, 2022
1pm Eastern / 11am Pacific
45 Mins
The modern workforce is inherently multi-generational, and people from different generations approach work in different ways. Work habits, expectations, communication styles, and organizational skills will vary greatly from one generation to the next. In this webinar, we will focus on harnessing the power of these differing perspectives to construct a workforce that is truly diverse, exceptionally cooperative, and extremely versatile.
Registration Link: https://askpt.link/r1c
Session 4: How to Interview, Select, and Compensate Sales, BDC, and Management
Monday December 12, 2022
1pm Eastern / 11am Pacific
45 Mins
We've all been on the prospect's end of a job interview, and we've all heard the dreaded question: "Why do you want to work here?" Today, however, your prospects want to ask you the same question, flipped: "Why should I want to work here?" Conducting an interview is simultaneously a process of getting to know a candidate, their skills, experience, and – crucially – their potential for success, while also selling yourself as an employer. This webinar will help you to rethink the way you conduct your job interviews, leading to hiring better candidates.
Registration Link: https://askpt.link/ppb