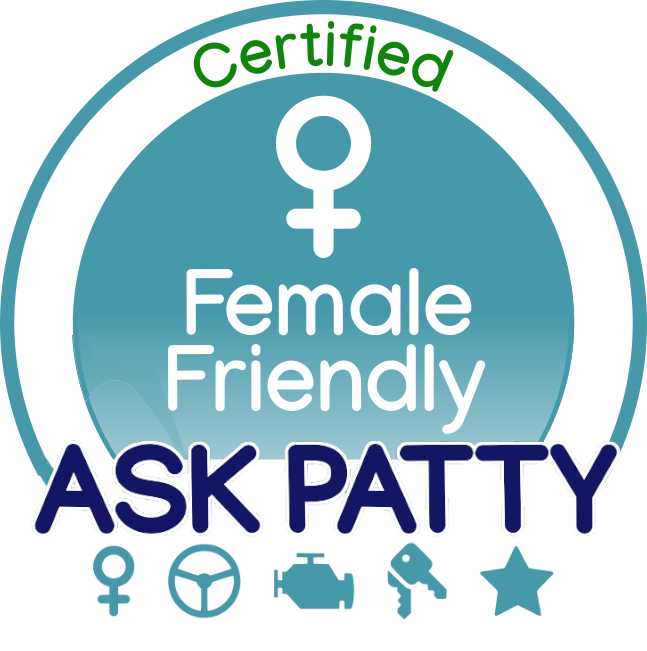 Certified Female Friendly
Increase your market share with women customers. The AskPatty.com Certified Female Friendly® program was designed to train and certify car dealers, tire dealers, quick lubes, and service centers on how to attract, sell, retain, and increase loyalty with women customers. Our flagship program, Certified Female Friendly includes comprehensive training in sales and marketing to women along with access to a marketing portal full of fresh ideas.

Live Sessions
Join us for live Upshift sessions and benefit from hands-on instruction given by our expert consultants, and the collaborative spirit of the live class community. Purchase a single pass, a pack of four, or a whole year's worth or courses. See our Live Session Schedule here.
Dealership Alchemy
with Joni Stuker

Pre-Recorded Sessions
A live session on your own schedule. These Upshift sessions are pre-recorded as if they were presented live, and are delivered in a single one-hour (roughly) video format. Our consultants guide you through the session as if you were a live participant. Recorded sessions $295 Each, or free to All-Access members. Become a member here, or buy a session recording below:

Self-Paced Sessions
These Upshift sessions have been recorded in modules, and are presented in a traditional online learning format via our own learning management system. Proceed through each session one section at a time, complete quizzes, and earn a completion certificate at your own pace. These sessions are included with All Access memberships. Become a member here.
Upshift Leadership: Unlock Performance with Emotional Intelligence