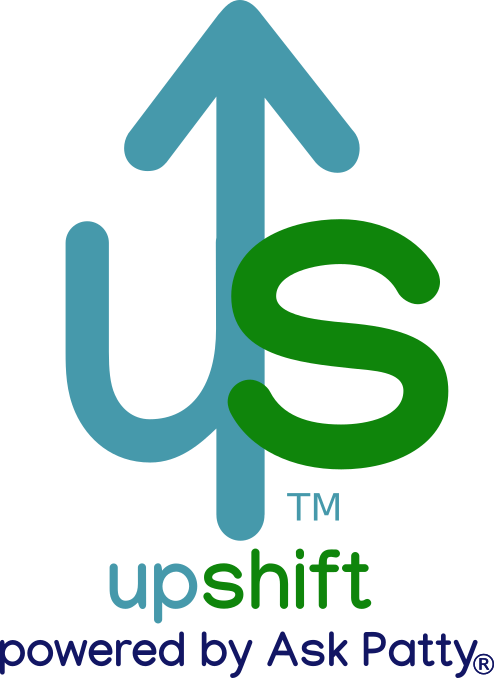 Climb Higher
UpShift Certifications, Training, and Consulting for the automotive industry provides your present and future employees the tools to create and sustain an equitable and inclusive work environment to compete in a growing diverse market; business leaders must ensure their employees are ready to meet workplace challenges and thrive.
Whether you are looking to better serve your women customers, grow a more diverse and inclusive culture, develop leadership skills, develop emotional intelligence, or hire, train, and retain more loyal and happy employees, UpShift™ Certifications powered by Ask Patty® can help.
UpShift Dealer Series: Dealership Alchemy – Turning Leads to Gold

Presented by Joni Stuker

Since the first dealership opened in 1898, the environment has gone through levels of consistent change yet in many ways, some patterns and processes have remained the same. Call it a "presence of conflict". Some of these patterns resonate a high level of stagnant behavior. The true effectiveness of day to day operations at a dealership must change by commencing with the need for fresh job descriptions that reflect the defined world we live in.

Consumers expectations are at a heightened level with sincere demands for not only better service, but also the need to be securely heard. Keep in mind, no one wants to be sold. They want their needs to be met, in every facet from sales to service. With vehicles being made more efficient, customers need less service which results in a significant reduction to in store visits. Therefore, dealerships must find a way to strengthen their customer relationships via a virtual platform.

Based upon decades of professional experience, every key department's roles, up to and including leadership, has to be transformed to meet these expectations. This is what we call "Dealership Alchemy," and with this series, we will teach you how to transform every aspect of your dealership to meet modern expectations – and transmute your old and stagnant leads into gold.