Upshift consultants assist you in determining the best approach for the advancement of your organization in leadership, culture and workforce. With their expertise and experience, they provide tailored solutions to help businesses reach their goals. Upshift consultants have a deep understanding of the automotive industry, allowing them to identify areas that need improvement and develop plans for success. They also specialize in identifying potential risks and developing strategies for long-term growth. With their help, businesses can stay ahead of the competition by staying up-to-date with changing trends in the industry.
Martha E. Rader, Ph.D.
Dr. Martha E. Rader is a Ph.D. in Organizational Leadership, is the principal of Rader Leadership, and a professor.
As an independent leadership and teams' developer, coach, trainer, and culture consultant, Dr. Rader has over 25 years of experience as an executive, leader, and manager in the automotive and banking industries and has had the opportunity to study the effects of generational differences in organizations.
Read More...
Dr. Rader specializes in developing and aligning culture (Mission, Values, and Priorities MVP ©), executives, leadership, management, and team coaching and development, and diversity, inclusion, and change management. She is a John C. Maxwell Independent Certified Coach, Trainer, and Speaker, and an Authorized Wiley-Lencioni Partner for DiSC Behavior Analysis and the Five Behaviors of a Cohesive Team.
She is certified in diversity, equity, and inclusion and has assisted in building positive, purposeful, productive, diverse culture in the automotive, banking, hospitality, non-profit, small business, and higher education industries. Rader was nominated for the Automotive News' 100 Leading Women in the North American Auto Industry in 2010, has served as a board member for non-profit organizations, national dealer councils, and is an active volunteer within her community.
Her mission is: "To build trust, to passionately develop leaders and teams to inspire a positive, purposeful, productive, inclusive culture to achieve growth and goals in the modern business environment."
"Your workshop shed light on critical issues, mindsets, and solutions that the auto industry needs to consider implementing to calm the headwinds and thrive."
– Dave Caracci, Executive Director Automotive Sales Council
"Dr. Rader has been instrumental in the success of our leadership team at Henson Brand. We have been working with her for over a year on leadership development and it's been impactful. I highly recommend her service for any company looking to take their leadership to the next level!"
– Eric Barbosa, the Henson Brand Auto Dealerships.
Claire Calhoun, MS
Owner, New Life Public Relations
Claire Calhoun, is a marketing and public relations specialist. She has spent over 20 years in marketing, communication, and sales. Within the automotive industry Claire has served as a trainer, consultant and leader. She is responsible for launching programs including Ecosmart, CarLove and Colors on Parade Veteran Franchising. She established the first international CarLove franchise and managed marketing efforts and recruiting for over 300 locations across the United States.
Read More...
Claire has played an active role in SEMA, NADA, FixedOps Conference and the MultiUnit Franchising Association. Claire is a Charter Member and Speaker for The Women in Automotive Association and has published articles in Automotive News, AutoSuccess Magazine and FixedOps Magazines. With a passion for recruiting women into the industry Claire has a special interest in technicians and after-market specialists.
Claire is also a Professor at Coastal Carolina University and owns a consulting business called New Life Communications. As a consultant, Claire offers training online and in person as well as project management. These projects range from public relations to branding, fundraising, project launches, social media, SEO and more. Her approach focuses on transparency and relational marketing. She has a B.S. in Communication from Appalachian State and an M.S. In Advertising from the University of Tennessee.
McCeil Johnson, J.D.
McCeil Johnson is a woman for all seasons. McCeil's core competencies reflect an amalgam of domain expertise acquired through 20 years of professional experience gained in the areas of compliance, diversity, and legal affairs. McCeil enjoys the process of knowledge acquisition new experiences. McCeil prides herself on being a servant leader who enjoys helping others achieve their professional goals and ascend to new heights. McCeil is a native of Des Moines, Iowa. McCeil pursued her quest for knowledge and scholarship at the University of Iowa, where she earned a BA, and an MA and JD from the University of Iowa College of Liberal Arts, and College of Law, respectively. McCeil is currently the University of Phoenix's Vice President, Accreditation & Regulatory Compliance, providing leadership and management of the University of Phoenix's institutional and college-specific accreditation and regulatory initiatives, including institutional, programmatic, state boards, and other regulatory functions.
Read More...
Prior to joining the Regulatory and Compliance team at the University of Phoenix, McCeil served as the Chief Legal Officer & Executive Director of Legal Affairs for National Louis University, where McCeil was responsible for the management of all legal affairs initiatives.
Alongside this, McCeil enjoys helping organizations achieve compliance and works as a higher education consultant. One of McCeil's most significant achievements thus far is leading a university through a state-regulatory review for a 37-city marketing bus tour and bringing 26 online programs in various states into compliance.
McCeil is a gifted speaker and storyteller who seamlessly weaves life lessons, personal experiences, and professional development experiences into words of wisdom that inspire and empower upward movement. She is available for consulting, professional coaching, and motivational speaking sessions.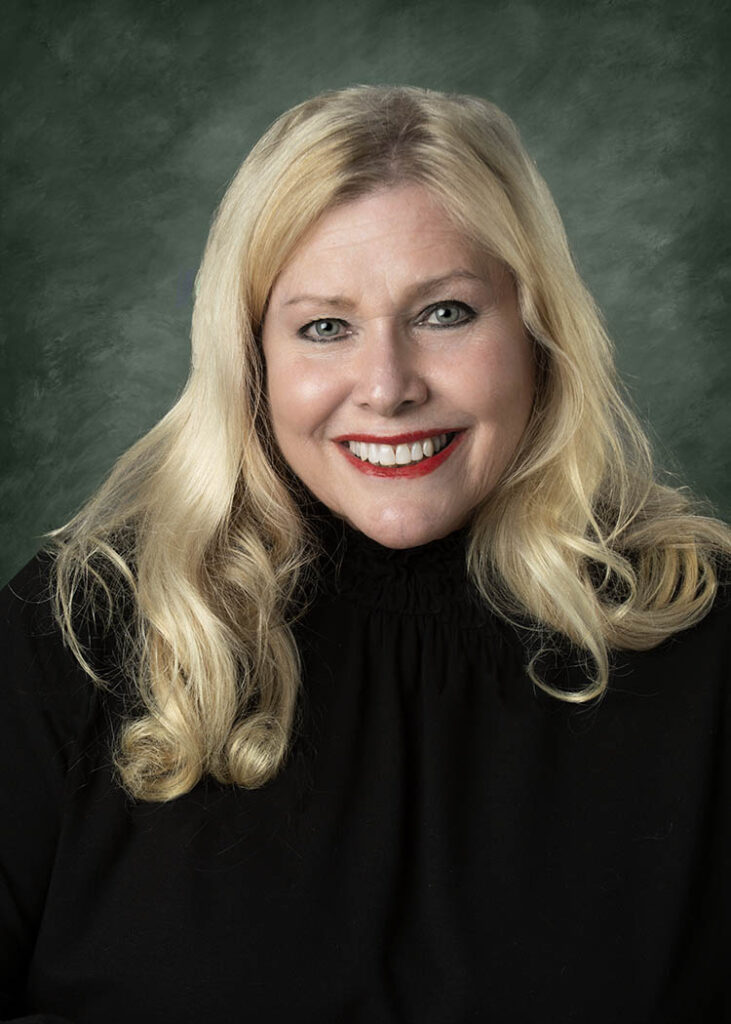 Joni Stuker
Joni is an author and Ted Talk Presenter with 32 years of proven automotive consulting experience. She has provided training throughout the of United States; Europe; Australia; Puerto Rico and beyond. She has frequently been a featured speaker at NADA, Digital Dealer, RVDA, and countless 20 groups. A BDC expert with a true "development focus" which is blended for both Service and Sales approaches, and she is a General Motors BDC turn key vendor. Founding Member of Women in Automotive and the creator of "Her Car Matters".